1st prize «Nude» €250 cash
Lydia Veropoulou | Greece
1st prize «Nude» 
NUDE IN FRONT OF THE WINDOW
"London 1980. Still a student. I was absolutely excited about photography and I knew that it was going to be my future occupation. I was taking photos all the time trying various techniques. During that period I was sharing a house with a friend of mine. The day this photo was taken, I entered her room to give her the laundry basket. She was sitting on the bed putting her make-up on and I saw that the light was just perfect. So I asked her to turn her face away from the camera as I was not interested in it but in her body as a sculpture theme in a synthesis.
Kodak negative film"
Gerd Hannemann | Germany

2nd prize «Nude» 
Eyecatcher
"The photograph "Eyecatcher" is a bodyscape of German model Kristin.
The special posture of the image, the prominent shapes and the black and white conversion create a sensual and aesthetic nude photography. I named the picture "Eyecatcher" because the direct stare of the model and the sensual shapes attract the eye of the beholder.
Gerd Hannemann is an ambitious hobby photographer in the category of people photography with the topics
Portrait – Beauty – Fashion – Sensual Fine Art – Fine Art Nude. He has been involved in projects and stagings with models in extraordinary locations as well as highlighting of the beauty and contrast of the transience of lost places and the allure of sensual eroticism fascinate the photographer.
He has taken part in workshops and photo trips with photographers and models to Ibiza, Sardinia, Mallorca, Romania etc. and also comments on pictures in international photography forums which create further contacts with people who are enthusiastic about photography.
Gerd Hannemann received his first award in 2008 in the photo contest "Germany's Βest Photographer". The photo "Bodyscape" was acclaimed as 1st Prize Winner 2008 in the "Aesthetic nude category".
Winner in the "Body Parts" category at the Photo Shoot Award NUDE 2017.
In 2019 Gerd Hannemann was awarded the title AFIAP (Artiste FIAP DE LA FEDERATION INTERNATIONALE DE L'ART PHOTOGRAPHIQUE) by the Ιnternational Ρhoto Αssociation FIAP."
@gerd.hannemann.photography
gerd.hannemann
www.gerd-hannemann.com
twitter.com/Gerd_Hannemann
Wins GUNUNG photo album by Jean-Christophe Béchet. Value.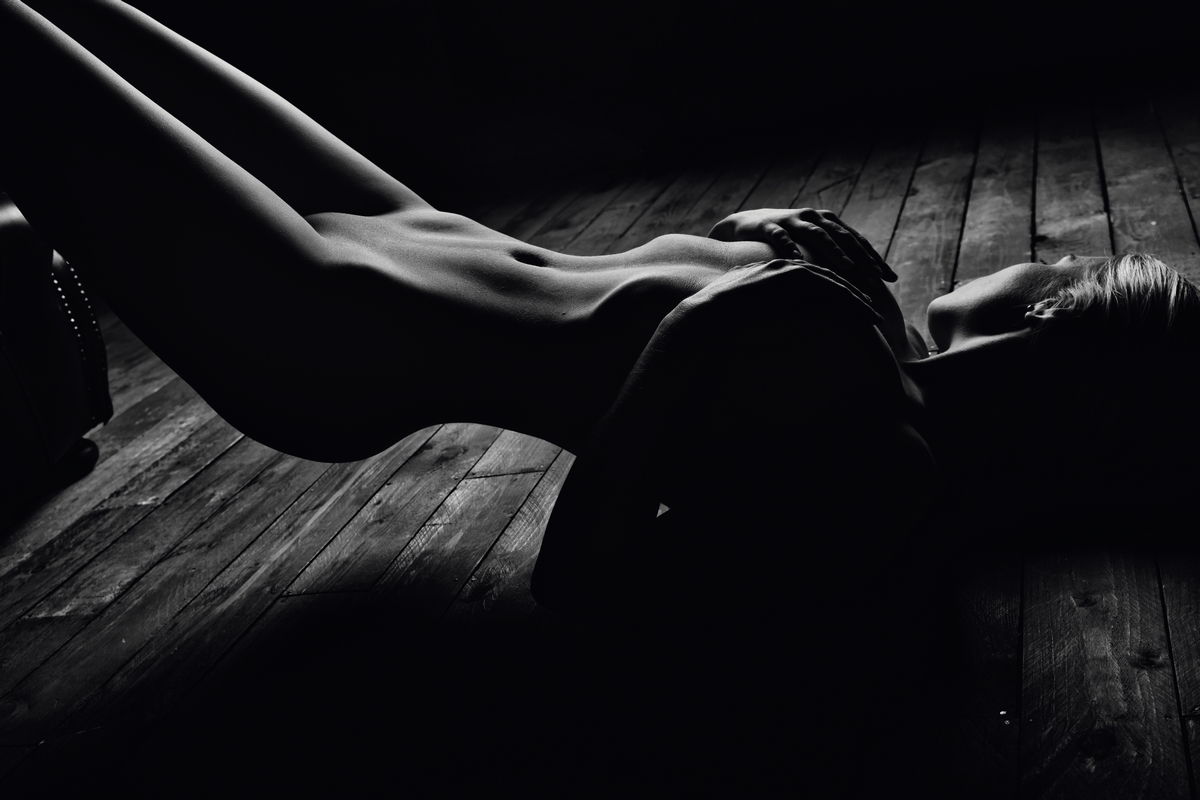 Kristian Liebrand | Germany
Honorable mention «Nude» 
"One strip light placed behind the model. I asked the "model" (amateur she had never taken part in a shooting before) to lift her hips so that the light could shine through under her. This way her body was tightened and her silhouette became visible. By the exact positioning of the arms and legs, on one hand so much is shown that it stimulates the viewer's imagination and on the other hand so much of the body is concealed that it remains aesthetic."
Alberto Colognato | Italy
Honorable mention «Nude» 
Model in backlight
"The photo was taken in a photographic studio with DIY-made wooden panels and transparent paper. The model is a very refined and elegant classical ballet dancer. Photo taken against the light with the luminous panel used as a diffuser.
Shot with Canon EOS-R and Canon RF24-105mm"
Tomas Paule | Slovakia
Honorable mention «Nude»
POLE
"I photographed each model separately, because both could not be photographed at the same time so that the result would be like this. The model below had great difficulty assuming that pose, and gravity affected her body shape and it didn't look the best. That's why I photographed each one separately in the position of the top model. Next, I adapted the lower model in Photoshop. The coloring of the models was also done in the post-process, as realistic coloring of the model would be very difficult in connection with the pole. Next, I also transformed the background to a suitable one, since the photos were taken in a pole dance studio where the background was not very photogenic.
The settings were as follows: Nikon D810 + NikkorAF 16-35mm f/4 @ f/9, 1/200sec, ISO 200. Use one front light with beauty dish light modifier.
George Vlachos | Greece
Honorable mention «Nude»
Nude study
"This image is part of a nude study series shot in a studio. The model was requested to move different parts of her body while keeping the rest still. I wanted to depict a sense of restlessness alongside the statue-like form of a body.
A manual focus 55mm lens was used, in a crop sensor aps-c camera, with wide open aperture f/2. The light source was a single studio continuous light with a big soft box for soft shadows.
The continuous light allowed for longer shutter speeds, 1/4sec in this case, to capture the model's movement.".
@vlachos_giorgos
georgevlachosphotography.com
Drawing prize
Instax Mini 11 Lilac Purple offered by Fujifilm Hellas Value: €99,90
Christos Kyriazis | Greece
Honorable mention «Nude»
"Nude photography typically generates expressive, artistic imagery that can sometimes also be poignant. The most apparent difference between nude portraiture and regular portraits, of course, is that the model isn't wearing any clothes. There's nothing to hide behind. But it's that degree of exposure and vulnerability, that an experienced photographer can capture beautifully and artistically. Black and white photography can be a particularly interesting and beautiful style for depicting nude images. It is flattering to skin tone, but it is also an ideal way of creating visual drama and mystery. Shooting nude photography indoors grants me the greatest freedom and artistic control over things such as environment, lighting, temperature and privacy. The specific photo was a result of a nude workshop in a professional studio.
Studio: Studio Rassias (vangelis_rassias_photography)
Model:@Angelunveiled"
christos.kyriazis.376
@christos_kyriazis_artphoto
Drawing prize
Panasonic Lumix DMC-FZ2000 offered by Intertech SA. Value: €999
Pantelis Despotidis | Greece
Honorable mention «Nude» 
"…the beautiful bodyscapes of women body lines in connection with the erotism radiated by each model were the stimulations to kickstart my first steps in nude photography…"
Drawing prize
Nikon Z 30 kit camera with 16-50mm f/3.5-6.3 VR offered by Damkalidis SA
Value: €889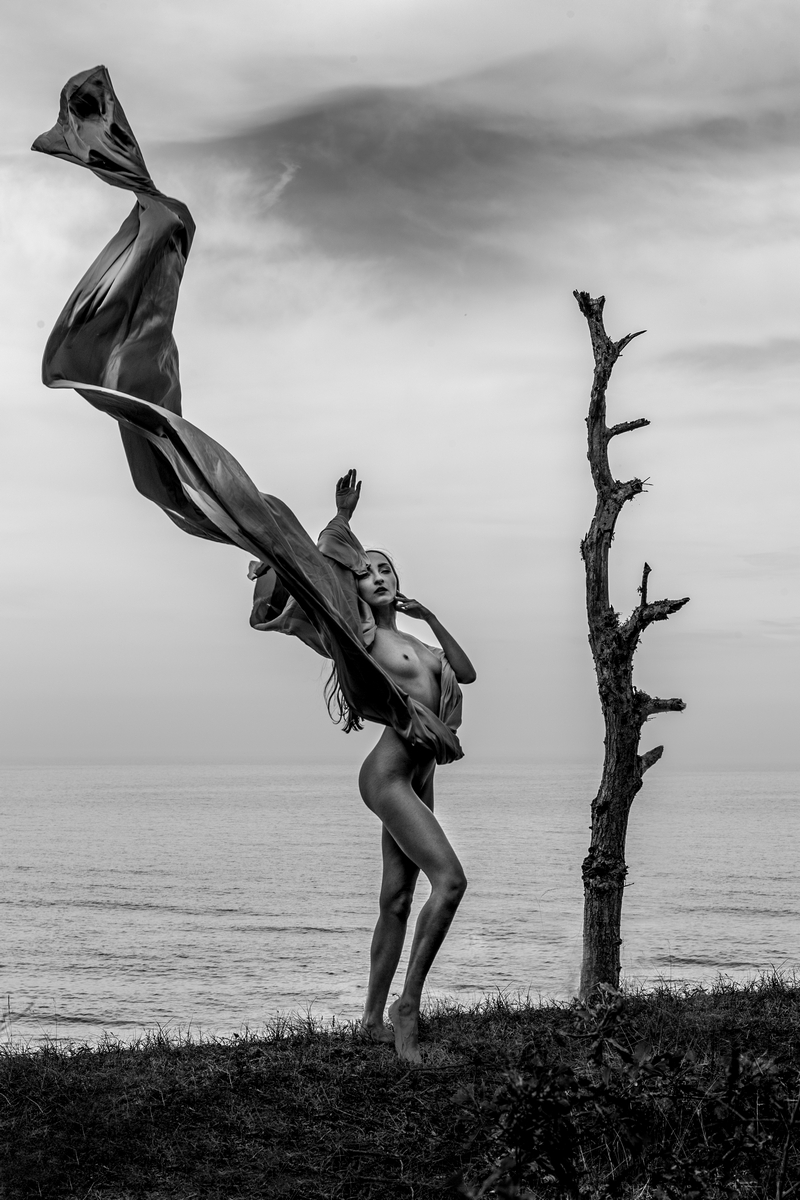 Slawomir Soloducha | Poland
Honorable mention «Nude» 
Wind blow
"I take black and white photos. I am passionate about the beauty of people and nature – I often combine these two elements. Black and white photography allows me to express my emotions more fully and, using the right optics, is an additional means of expression. I have been photographing for many years and for a few years only for my own pleasure.
The photo was taken during a session by the sea. Then a gust of wind gently lifted the fabric. A balanced composition, a delicate contrast between the fleeting fabric and the girl and the dried up tree branch …
Photo taken with a Leica camera M Monochrome. Photoshop processing. "
Antonis Alexakis | Greece
Honorable mention «Nude» 
extasis_
"In the zone of abandonment and desolation you may find life. A life that grows with the rules and principles of its adaptation. But when it matures, it will be strange, incomprehensible, illegal for many. it will be like ecstasy. With my model Marianna, who is also a dancer, we tried to approach the spider-woman concept. I asked her to climb on to the window and Marianna with an impressive acrobat style movement, acrobats gave me this image for the final result.
Model: @marianna_magica
Camera settings: Nikon D7500 Nikkor 35mm lens ISO100 1/100sec f/5."